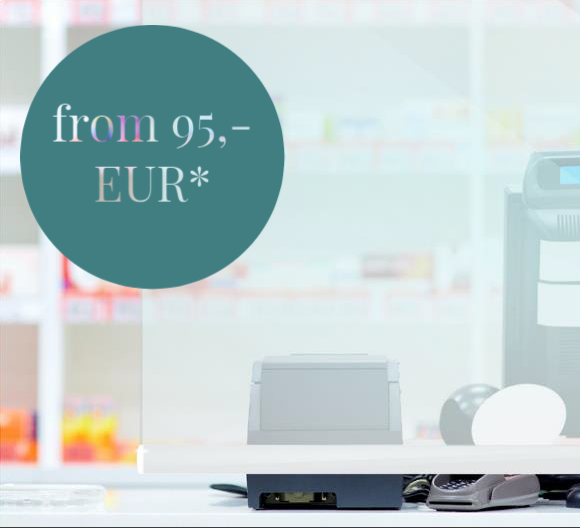 With the topic of physical distancing due to the virus, it is important for companies to take care of the safety of both employees and customers.
THOMSON Furniture offers roller blinds made of thin, transparent plastic film. This solution provides additional protection and a sense of security.
Unlike other fixed protective barriers, roller blinds can be easily rolled up for use when needed.
Installation, maintenance and use
Protective blinds are easy to use because they are height-adjusted by a chain mechanism. The lightweight film material of the blind is fastened with the help of a weight, which tightens the blind.
Roller blinds are light and easy to install. They can be made according to the size of the room and furniture, thus providing greater protection.
Protective blinds are made of light but durable material. They are easy to clean and disinfect. For daily care, you can use a mild detergent diluted with water. Before rolling the blinds up, they must be allowed to dry off.
Product in collaboration with
---
-Price of blinds starting from 95, – EUR per square meter + VAT
-Installation is not included in the price
-The order will be fulfilled within 2-3 weeks depending on the order and the moment of payment